Himachal Pradesh - Weather & tourism related news
#1756
Sep 7th, 2017, 09:26
Join Date:

Dec 2010
Location:

Dwarka, New Delhi
Posts:

2,740
Rain, hailstorm catch tourists unawares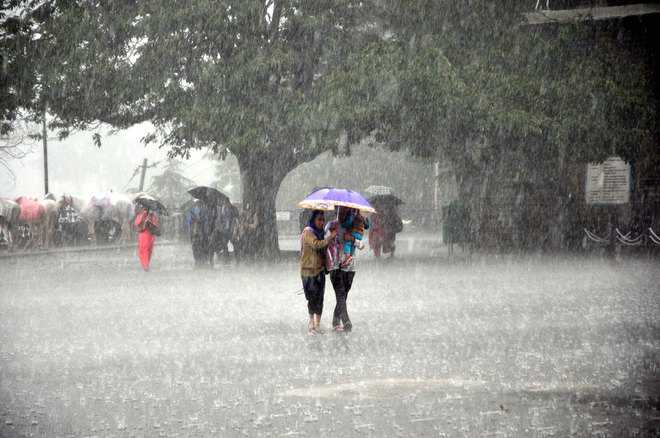 Under one umbrella: A family walks through the rain on The Mall in Shimla on Wednesday. Tribune Photo
Normal life came to a halt in Shimla as hailstorm followed by heavy rain lashed the town on Wednesday. The town recorded 26 mm rain in just 40 minutes and vehicular traffic was disrupted.
The rainwater overflowing from choked drains turned the roads into water pool and people were forced to rush indoors.
The hailstorm damaged crops in the surrounding areas but was good for paddy crop.
Eleven houses and nine cowsheds were damaged due to rain in Kumarsein, Rohru, Hamirpur and Kangra in the past 24 hours
- here is the link to the news -
http://www.tribuneindia.com/news/him...es/463091.html
#1757
Sep 9th, 2017, 11:06
Join Date:

Dec 2010
Location:

Dwarka, New Delhi
Posts:

2,740
Advisory against venturing near Beas
Mandi, September 8
The Larji Dam authority will open its water gates on September 10 for silt removal.
Additional Deputy Commissioner Mandi Ashwani Kumar said that water gates would be opened at 6 am on September 10 and closed the next day around 6 am.
The dam authority urged the people to avoid venturing near Beas River bank side from Thalot ahead on these two days because with the opening of the dam water gates, the level of Beas River will rise high, which may pose threat to human life - here is the link to the news -
http://www.tribuneindia.com/news/him...as/464171.html
#1758
Yesterday, 11:10
Join Date:

Dec 2010
Location:

Dwarka, New Delhi
Posts:

2,740
Mercury plummets as Heavy rain lashes Manali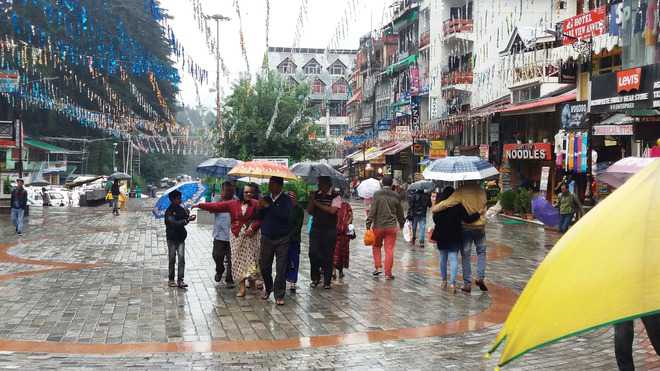 Tourists walk in the rain on The Mall Road in Manali on Saturday. Photo: MC Thakur
Manali: Light snowfall in the upper region and heavy rain in the lower parts brought down the temperature here on Saturday. The cold conditions have forced people to take out warm clothes. Rain has hampered the apple harvesting process. This is also the time to stock the fodder for winter. The inclement weather will affect cutting, drying and storing process. The water level in the Beas and its rivulets has also gone up - here is the link to the news -
http://www.tribuneindia.com/news/him...li/471905.html